Why join us
Join us!
Verlingue is not only renowned in the insurance brokerage market for its quality of service, its reliability and its commitment to its customers. It is also a company that offers its 1,200 employees a unique employee experience that is based on attentiveness to individual expectations and a collective energy that drives its performance.
Over
talented people are hired each year to meet our growth momentum.
of employees are satisfied with working at Verlingue.
are confident in the company's future.
consider themselves independent in carrying out their responsibilities.
want to invest themselves and give their best in their work.
2nd Employee Experience Survey
is the gender equality index rating that Verlingue achieved in 2022.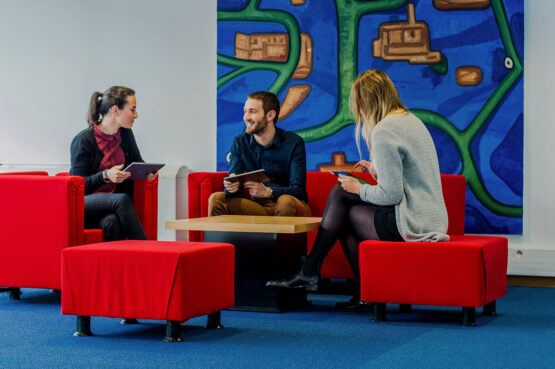 A leader with a tight-knit structure
As part of the Adelaïde Group, which was created 90 years ago, Verlingue has become one of France's leading corporate insurance brokers. The company is expanding in France and abroad, remaining true to its DNA as a tight-knit family business, close to its customers and rooted in the regions where its employees live and work.
At the heart of companies
By enabling companies to protect their business and their employees by anticipating and controlling risks, Verlingue gives them the ability to act and develop their projects. By joining us, you are in direct contact with entrepreneurs and decision-makers, helping them to face current and future challenges and thus contributing to the transformation of the economy.
Welcome to Verlingue!
At Verlingue, we make the induction of new employees a priority. Each of them is given several months to learn about the company, its businesses, its values and its operations, by being immersed in our teams. And you do not need to be an insurance specialist to join us: 60% of our employees come from other business sectors.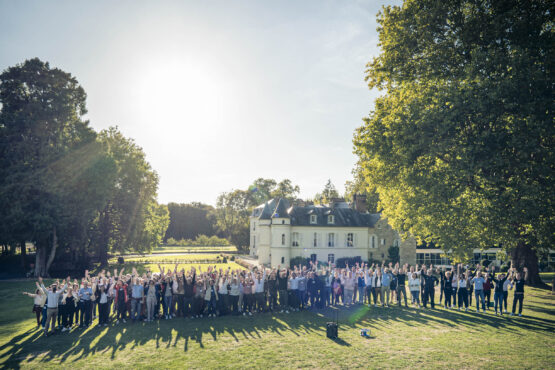 Together
At Verlingue, teamwork, cooperation and solidarity are central to the way we work. 94% of our employees say that they can count on their colleagues to help them in their work. The strength of the team and the complementary skills of all are the primary driving force behind our growth. And to cultivate them, we are increasing the number of opportunities to get together, including the Employee Campus, Managers' University and Christmas party.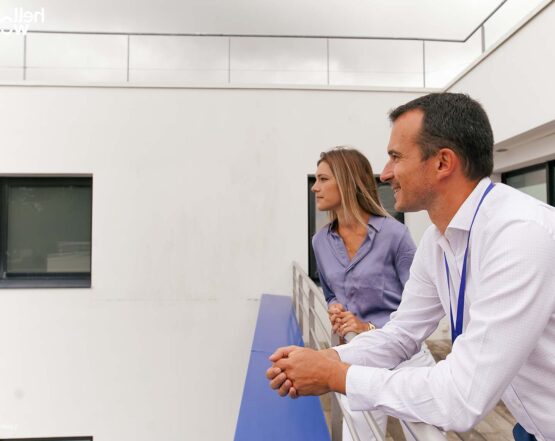 Develop your skills and grow with Verlingue
Whether you are a new graduate or an experienced employee, Verlingue offers you numerous opportunities for growth, mobility and development of your skills. Over 600 employees (80% of the workforce) are trained each year.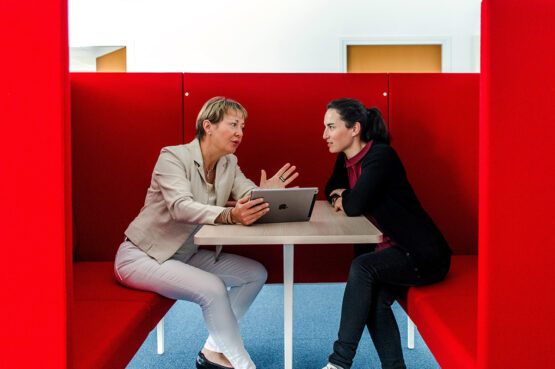 A company providing a great place to work
Providing a great place to work means our employees are enthusiastic and enjoy what they do, they are caring, they enjoy a work-life balance, they have the opportunity to telework and they work in an environment where gender equality reigns. We believe that satisfied employees are the most important factor in achieving customer satisfaction, and we take up the challenge every day of being a high-performance company where life is good and where everyone can flourish. Our human resources policy and our work environment, based on the well-being and respect of everyone, strengthen the employee experience.
A message from the CEO
"Our new organisation encourages us to continue our transformation drive and fuel our determination to succeed" "Our Verlingue 2024 strategic plan states that we will do so for the benefit of our customers, with a view to ensuring the fulfilment of our employees."
Gilles BÉNÉPLANC
CEO, Verlingue
Teleworking for all
At Verlingue, 100% of employees can telework up to two days a week. Each employee has a laptop and an additional screen at home to ensure high quality work while on the move.