This was an introduction through one of Sakib's  ex-colleagues who has also left Hiscox. Equity have gone to tender for the first time in 30 years and it was soon evident that it was high time they reviewed their broking supplier.
Due to the nature of the prospect business, this has been a nearly three month process with various stages of deadlines and paper- as well as in person presentations, which was lead brilliantly by Sakib and supported by Fran Jones, Gayle Bennouir, James Fairclough, Jo Kennedy, Colin Williams and Chloe Arnoux, all bringing their expertise to a comprehensive tender process which wowed the prospect and bombed any competition out of the water.
Whilst our appointment as the next broker for Equity is now, and we will have to work with the client to create new insurance group solutions for their 47,000 members, we will not officially be the broker on record until October 2024. A bridging plan is currently being worked on to ensure income to us during the transition period.
Plaudits: 
Plaudits go to the tender team for their innovation and collective enthusiasm with which this project was attacked, and in particular to Sakib for his tireless energy (despite Ramadan), great leadership and relationship build with the key contact at Equity to secure this win. This is a fantastic win for Verlingue and will help raise our profile as a media broker.
Well done team!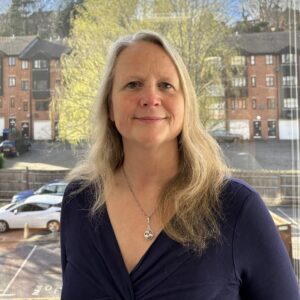 Maia Olesen
Client Director