Verlingue, partner of the Entrepreneur of the Year Award 2022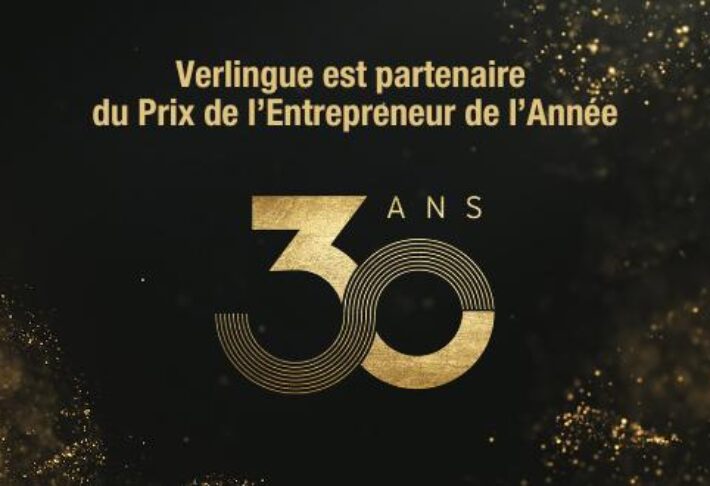 Verlingue, committed to entrepreneurs, is a partner of the 30th edition of the Entrepreneur of the Year Award
As part of our 10-year commitment to the EY Entrepreneur of the Year Award 2022, Verlingue is pleased to help organise its 30th edition!
The "EY Entrepreneur of the Year Award" is a unique programme that rewards the entrepreneurial careers of men and women who run growth companies, reconciling responsibility and a sustainable economic model. Verlingue is committed to working alongside entrepreneurs and highlighting the commitments they have made and the concrete actions they have taken in the social, environmental and governance fields.
Supporting companies in managing their risks and their development, both in France and abroad, is part of our DNA.
The Verlingue Regional Directors will present an EY award at each ceremony.
The ceremonies will take place :
– Île-de-France: Monday 12 September at the Comet Bourse in Paris
– West: Tuesday 20 September at the Couvent des Jacobins in Rennes
– Auvergne-Rhône-Alpes: Monday 26 September at the Salons de l'Hôtel de Ville in Lyon
– South-East: Tuesday 27 September at the MUCEM in Marseille
– Occitanie: Thursday 29 September at the Domaine de Verchant in Castelnau le Lez
– Nouvelle-Aquitaine: Monday 3 October at the Bassins des Lumières in Bordeaux
– East: Tuesday 4 October 2022 at the Villa Quai Sturm in Strasbourg
– North: Monday 10 October at the Hippodrome in Marcq-en-Barœul
Benjamin Verlingue, Director of Verlingue's international subsidiaries and Managing Director of Adelaide Development, and Jean-Marc Esvant, Deputy Managing Director of Verlingue, are part of the national jury to elect the grand prize winner of the 2022 season. The national ceremony will take place on Thursday 20 October at the Salle Pleyel in Paris.