Verlingue at the Euro Supply Chain exhibition 2022
Verlingue at the Euro Supply Chain exhibition to assist with Transport & Logistics risks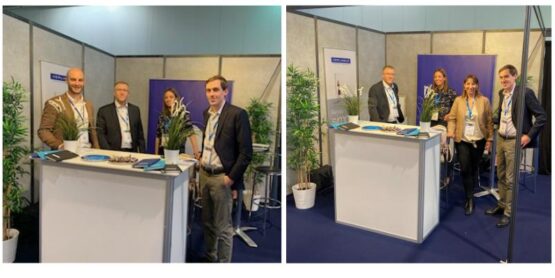 Following the exponential increase in cyber attacks in recent years, supply chain actors are facing a growing threat to their activities.
All companies are concerned by this risk, which can affect their survival and the security of their IT systems.
Through feedback, figures and a precise knowledge of the market, Verlingue took part in the Euro Supply Chain trade show on Thursday, June 2, in Mulhouse. A workshop was led by Alexandre Tolot, Director of Financial Lines at Verlingue, alongside Thierry Briois, Ports & Logistics Director Eyssautier-Verlingue.
With the presence of Aurélie Nissle, Account Manager, Virginie Astruc, Property & Casualty Insurance Manager and Clément Walter, Account Manager.