1,200 employees here for Verlingue's 2022 Management Tour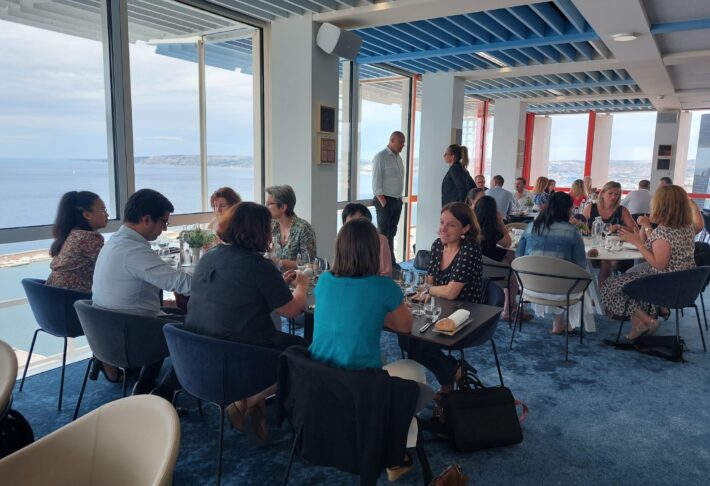 "Our ambition is to create a generalist, independent and European broker in the field of business risks, which is considered by our customers, our employees and the market as a benchmark in terms of professionalism and customer service." Gilles Bénéplanc, Chief Executive Officer of Verlingue
As part of the Verlingue 2024 strategic plan, all Verlingue employees were invited to take part in the second Management Tour from 18 May to 8 June. Organised in several stages, the Management Tour brings together all 1,200 Verlingue employees in France and abroad every year.
This event is an opportunity to share the progress made in the 6 strategic areas of the plan, which are:
#Customer Experience
#Commerce and professionalism
#Operational efficiency
#Digital transformation
#Employee experience
#Acquisitions
These meetings, which took place in the Ile-de-France, South-West, Great East, England, Switzerland, Portugal, Great West, North and Great South-East, were also an opportunity to look ahead to the priorities for 2022.
A look back at the 2022 edition in pictures!