Look back: the EY Auvergne-Rhône-Alpes of the Award ceremony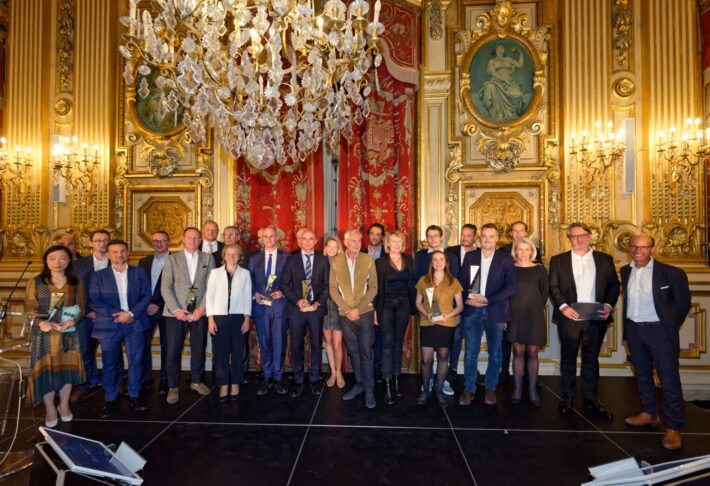 Last night, it was in the salons of the Lyon City Hall that the EY Auvergne-Rhône-Alpes regional ceremony took place.
Xavier Clément-Lacroix, Verlingue Regional Director, presented the Family Business Award to Evelyne Barberot, Johan Renaud, Pierre Renaud and Frédéric Renaud of the GPA Group.
The GPA Group is a producer of quality used parts, guaranteed, at the best price, committed to a sustainable world.
Congratulations to all the winners:
• Entrepreneur of the Year Award: Jean-Frédéric Chibret, Laboratoires Théa
• Scale-up of the Year Award: Coline Bertrand, Mahault de Guibert and Romain Biolchini, LA ROSÉE Cosmétiques
• Societal Commitment Award: Tom Thiellet & Mathilde Arrault, Le Moulin
• Startup of the Year Award: Yun Luo, ROSI Solar
• Jury's Favourite Award – Entrepreneur of the Year category: Gilles Réguillon, Chamatex Group
• Jury's Favourite Award – Start-Up of the Year category: Thibault Honegger & Florian Larramendy, NETRI