Anne-Jacques de Dinechin becomes CEO
The Adelaïde insurance brokerage group, which includes Verlingue, Génération and Cocoon, has announced the appointment of Anne-Jacques de Dinechin as Chief Executive Officer of Verlingue; he will report directly to Gilles Bénéplanc, Chief Executive Officer of the Adelaïde group.
As Chief Executive Officer, Anne-Jacques de Dinechin's primary role will be to manage Verlingue in France and internationally, with the aim of continuing to develop profitable growth in each of its business segments. He will be supported by Jean-Marc Esvant as Deputy CEO and Director of Front Office, Verlingue France.
A graduate of the Ecole Polytechnique and ENSAE, Anne-Jacques de Dinechin spent eighteen years working for the AXA Group in France and internationally in operational positions with major development or restructuring challenges, as well as in external growth and diversification projects.
In 2014, he joined the Burrus Group to become Chairman of LSN Assurances and then, in 2019, of Diot. Since 2021, he has been General Manager of Specialities (Affinity Insurance, Reinsurance, Captive Management) within Diot-Siaci.
"Anne-Jacques' expertise and experience mark a new step in our IMPACT24 project to build a large, family-owned and independent insurance brokerage group with a European dimension," stated Gilles Bénéplanc.
"I am very happy to join Verlingue and the Adelaïde Group to contribute to an exciting and ambitious project in a rapidly evolving market," said Anne-Jacques de Dinechin.
Anne-Jacques de Dinechin will take up his position on Monday 15 May 2023.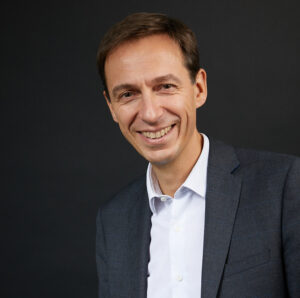 Press contact
Epoka Agency – Lucie Fortin – lfortin@epoka.fr – +33(0)6 19 68 70 18